ROBERT MADDISON, ARTIST & FINE ART PHOTOGRAPHER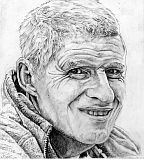 Fine Artist and Fine Art Photographer ROBERT MADDISON welcomes you to his gallery of original fine art images, paintings, colored pencil art, goldpoint and silverpoint drawings and fine art photography.
We are entering a new art viewing and art collecting era. In the past art galleries have been rather intimidating places, where even if we dared to enter their doors we haven't had the nerve to ponder. New technologies have enabled an easier way of collecting contemporary art,and photography. It still involves the artist creating the art works, but these works can now be viewed and collected on line via the www.
,l
I have spent a lot of time creating this web site of online FINE ART PAGES and FINE ART IMAGES so please take your time to browse my on line line art gallery. Obviously I created these fine art pages to advertise and sell my work, but I also hope that you enjoy the gallery. Please realize that much of the subtlety and detail of the original work is lost in the scanning and compressing process, especially in the goldpoint and silverpoint drawings. Because of the shine of the silver and gold these drawings are notorious for the difficulty in photographing or scaning them.
If you wish to discuss anything that interests you about this site please email me or give me a telephone call. Or if you have any comments to make about what you see in the Fine Art Images Gallery please feel free to leave your message in the Guestbook section of the website. I would love to hear from you.
If after your browse around the galleries and fine art pages you like what you see come back here, click the following link and you will receive a free print of Wastwater.

click here



Follow @maddisonart